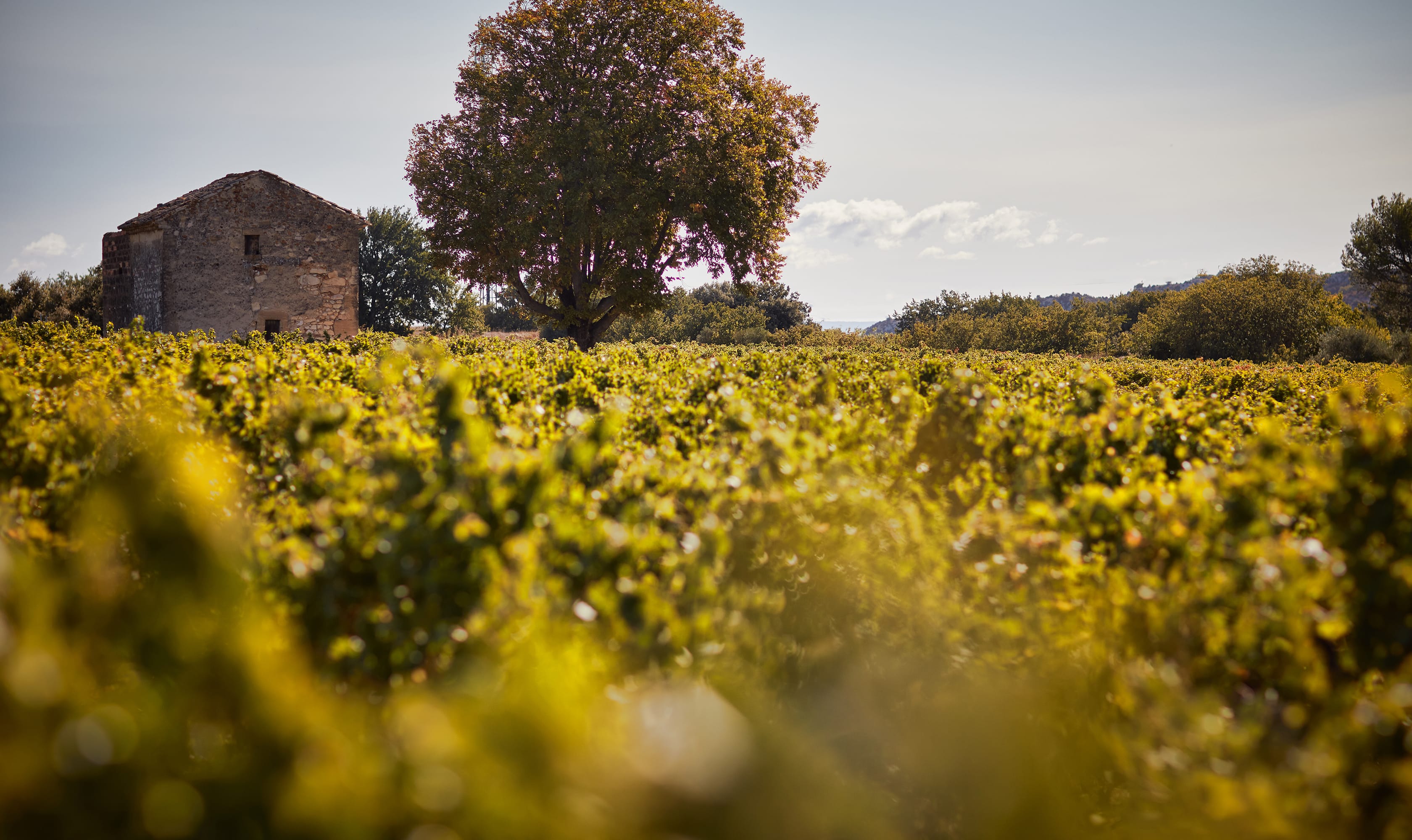 Dialogue with Nature
Our terroirs don't belong to us,
we belong to our terroirs
Terroirs of Pujaut
— 44° 00′ 20″ Nord, 4° 46′ 31″ Est
The AOC vineyard of Pujaut (Côtes-du-Rhône and Côtes-du-Rhône Villages), is characterized by a mix of a clay-limestone plateau and pebbles which can reminds Châteauneuf-du-Pape's wines. This specificity allows us to elaborate a concentrated and elegant wine with good aging potential. It is also characterized by some hillsides areas with clay-limestone soils, more or less deep, where the grapes can produce a ripe and "gouleyant"wine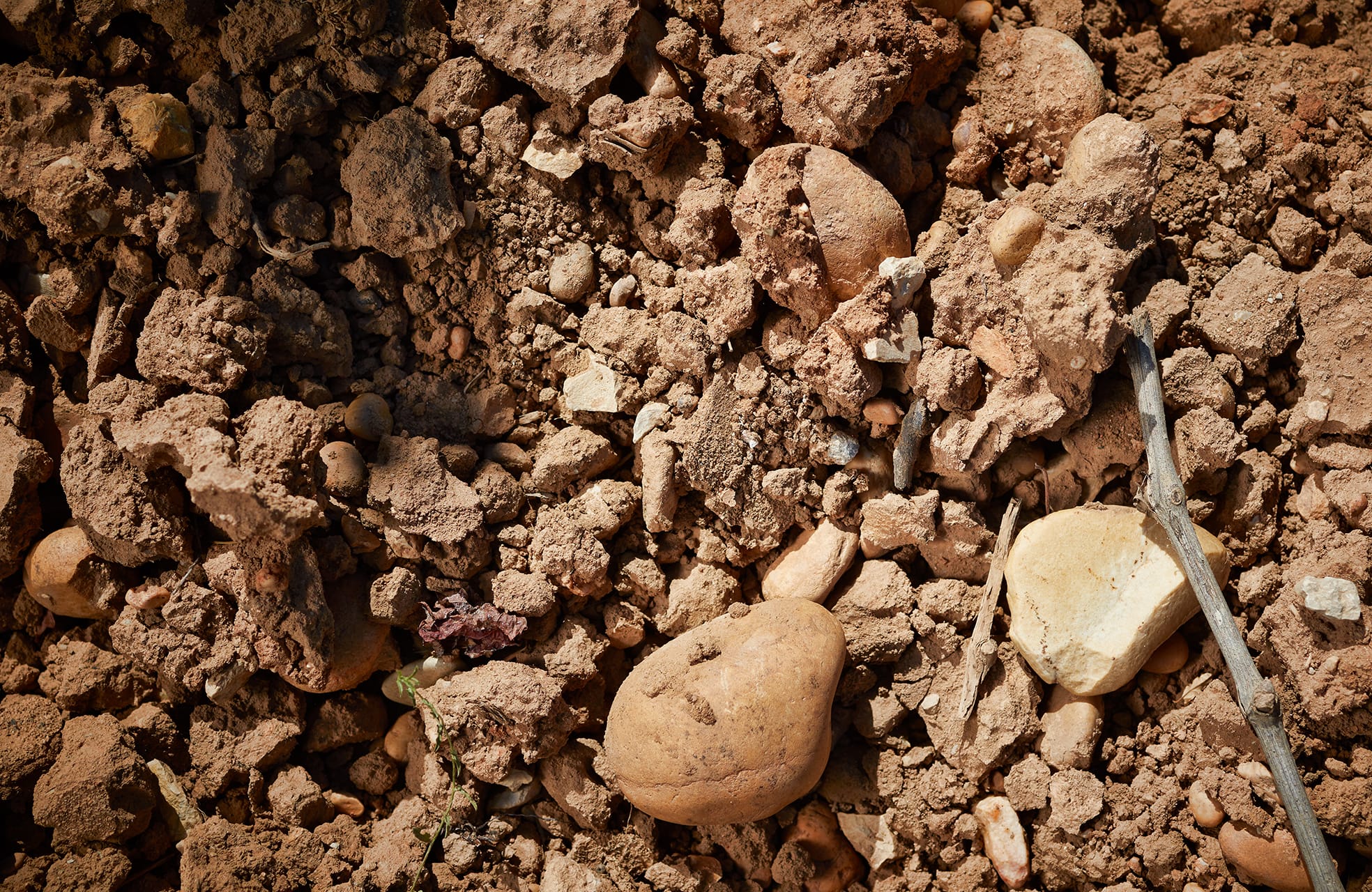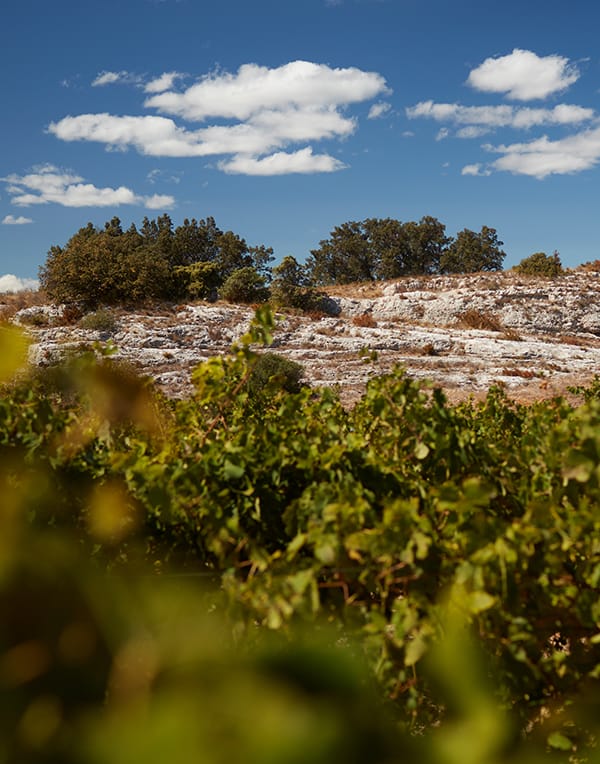 — 45° 00′ 20″ Nord, 4° 50′ 35″ Est
The Pujaut's plain is an area extending over 1000 Ha, with a very calcareous clay and loamy soil. This plain is characterized by a very peculiar white color due to the significant quantity of limestone. This zone enjoys a thin soil which avoids water issues.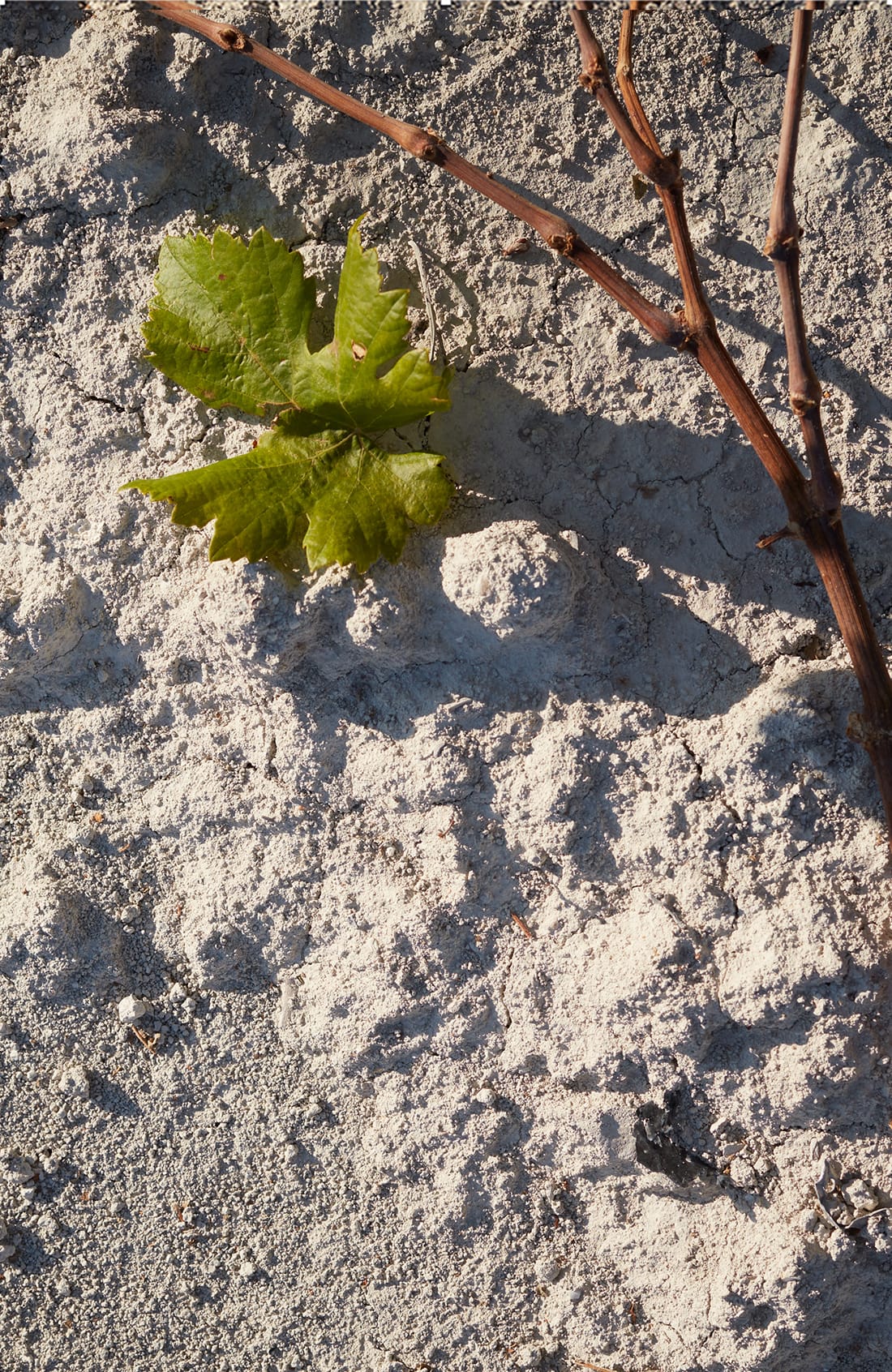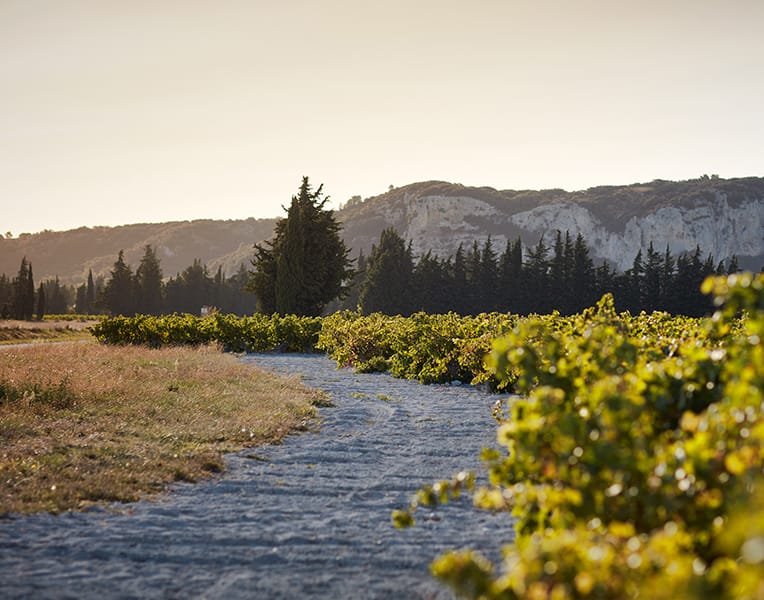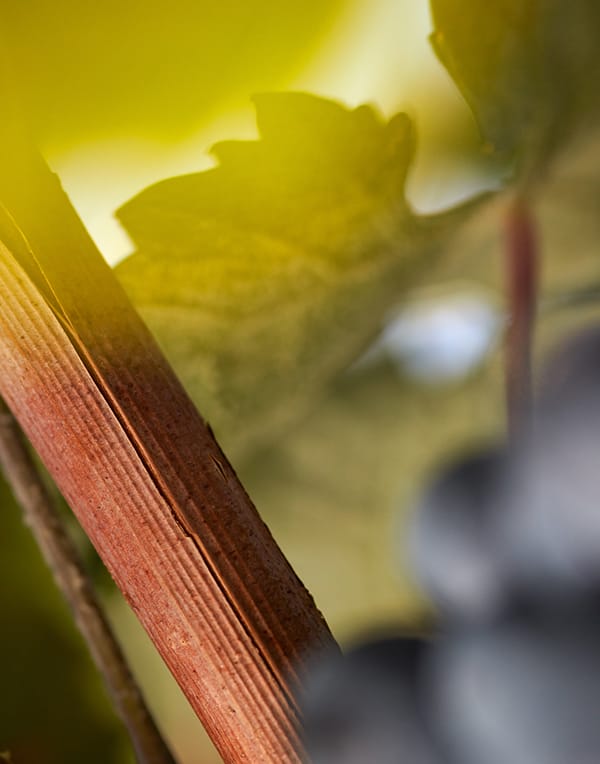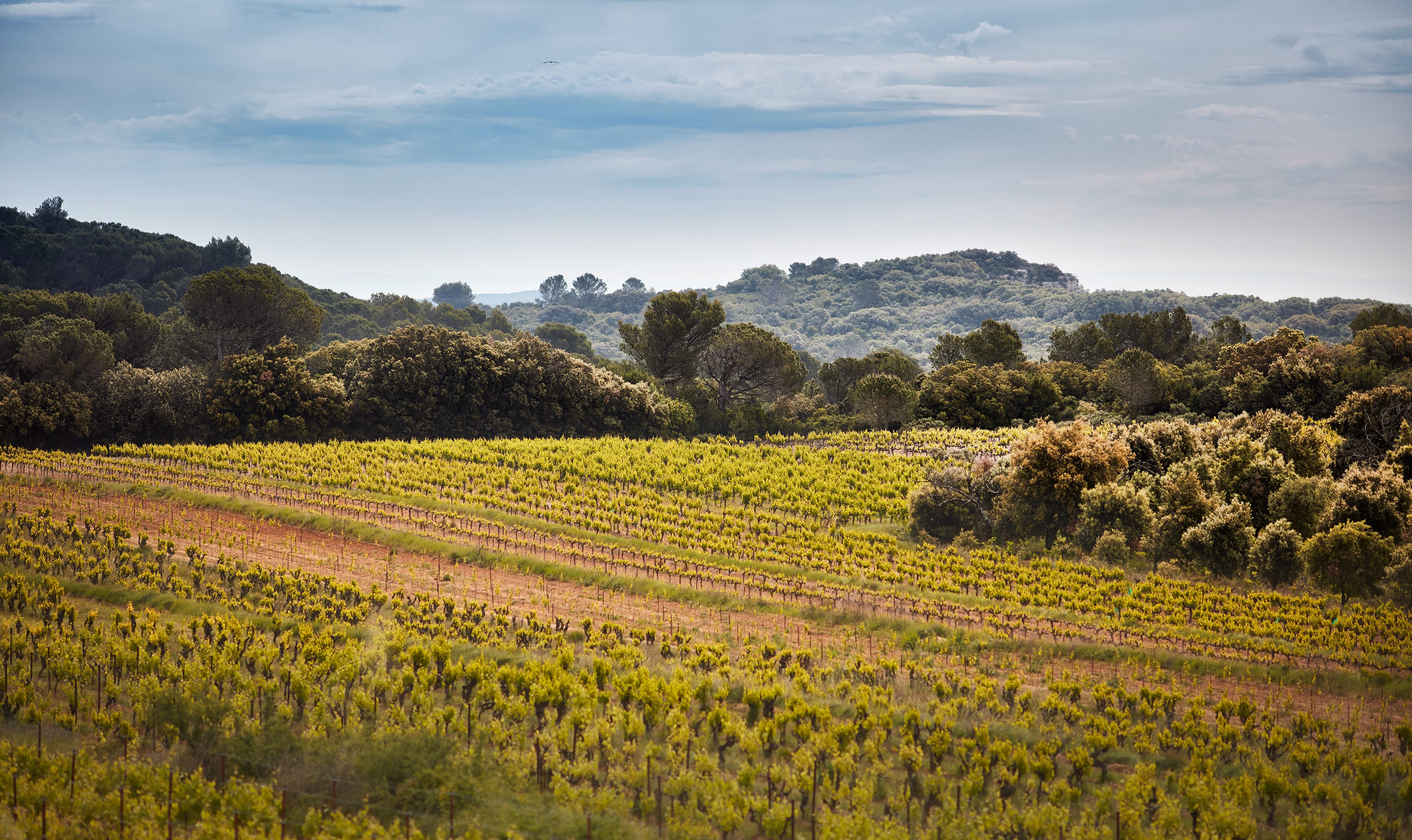 Terroir of Saint-Gervais
— 44° 11′ 08″ Nord, 4° 34′ 28″ Est
With its vineyards erected by the Romans on the Cèze river's valley, the Saint-Gervais Appellation, small by its size (130 Ha) is, in fact, great by its Terroirs.
Saint-Gervais Terroir is defined by is Northern side (about 40km north from Pujaut). Our Saint-Gervais' wines are produced from grapes that have grown on calcareous plateaux, on more or less thick soils, north of the village situated at a 200 m altitude. The particularity of those Terroirs allows us to produce ripe, dense, strong but also fresh and intense wines.
The grapes used to create the Chapelle Saint-Martin wine, have grown on deeper layered stone soils and on alluvial terraces of the Cèze river. This particularity give us ripe wines with a nice aromatic range. Those wines are fresh and smooth on the palate.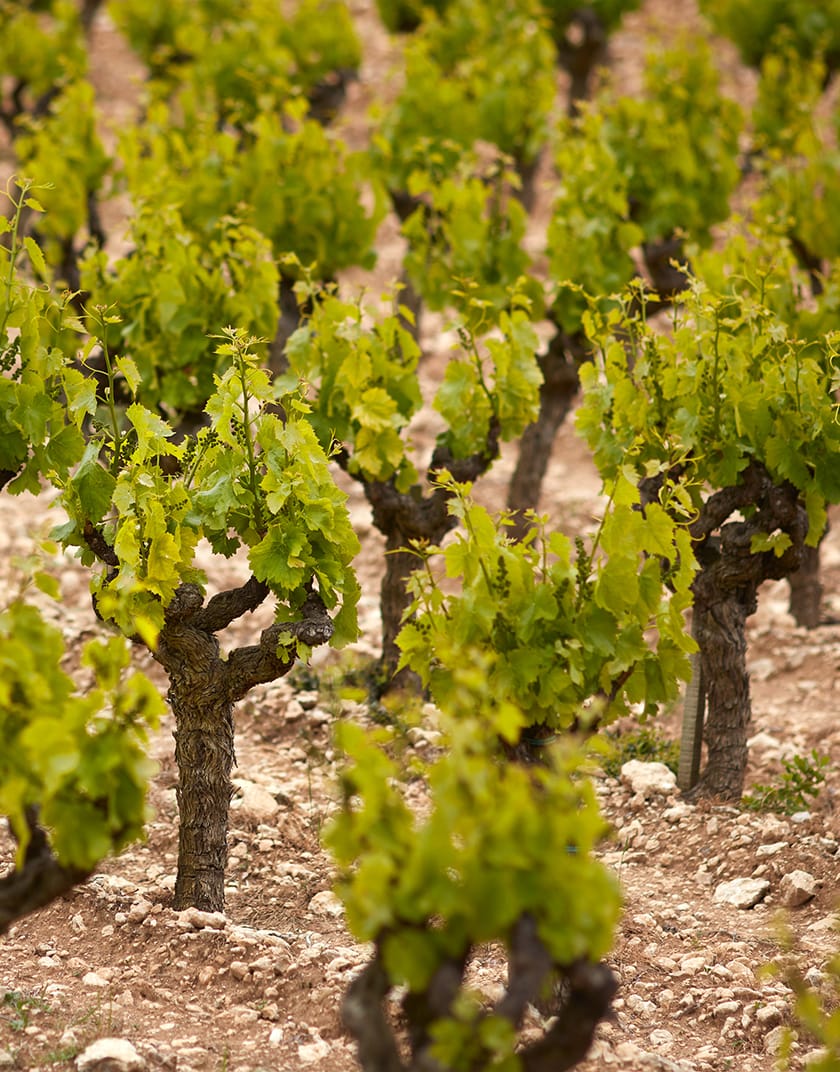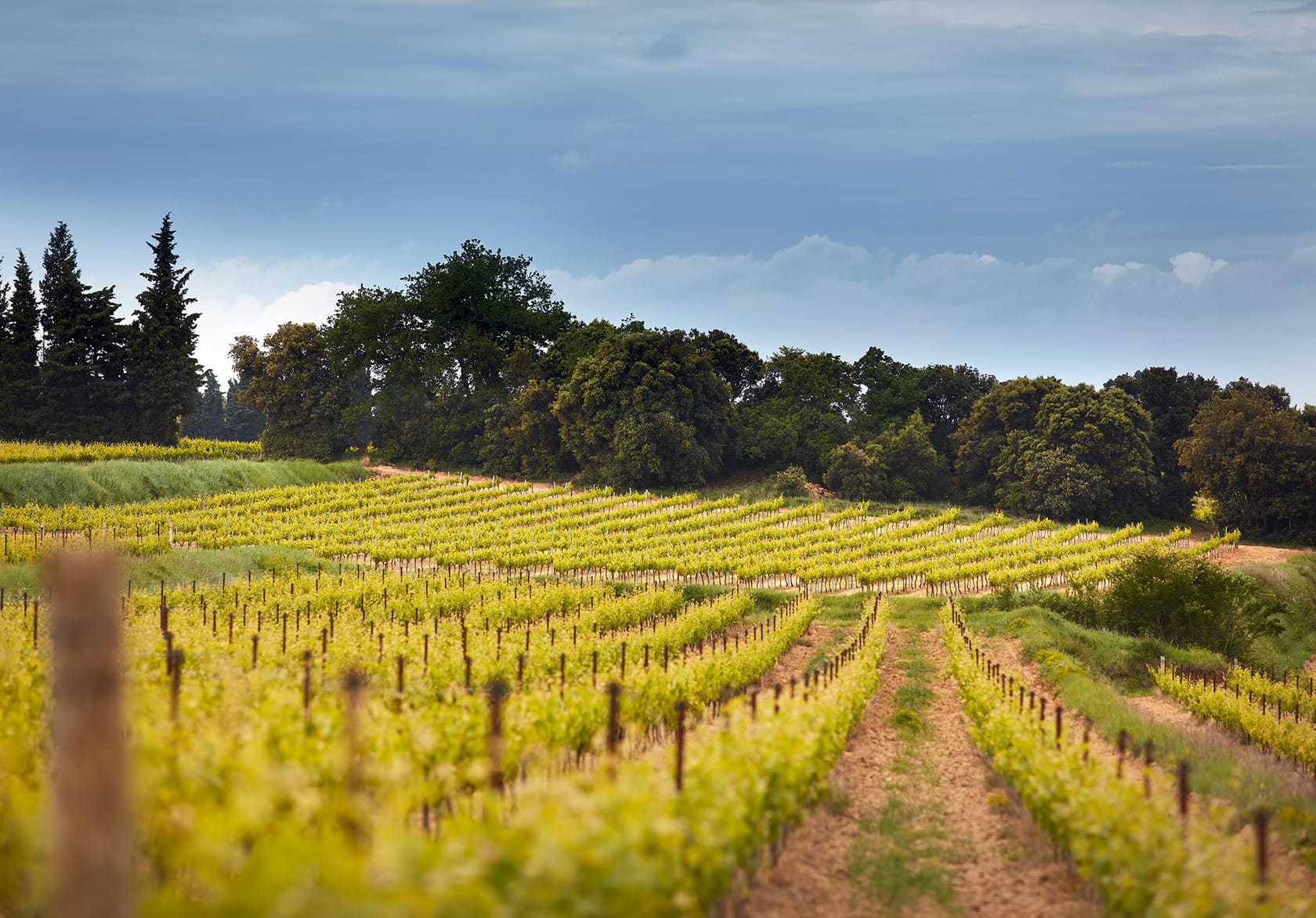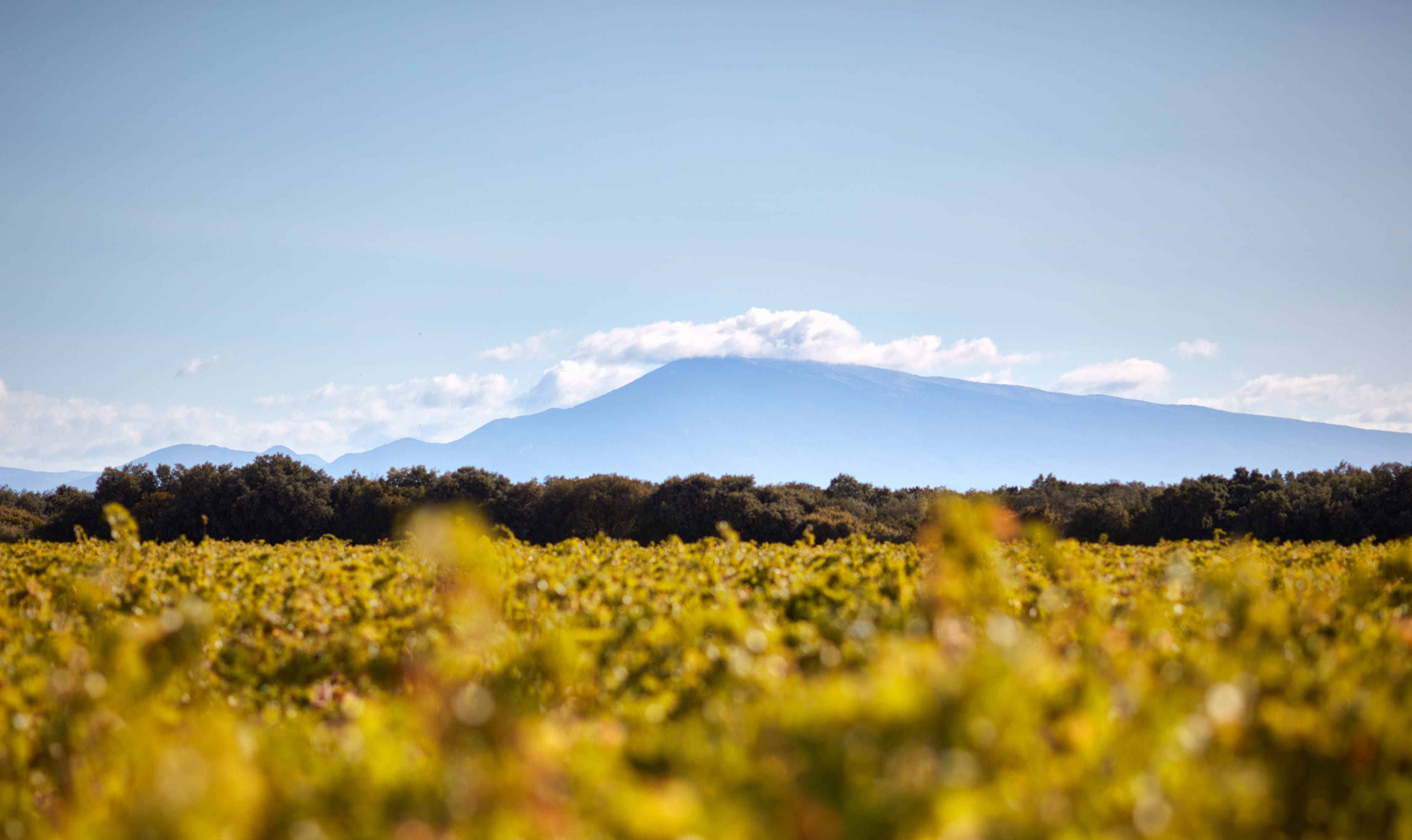 — 44° 00′ 43″ Nord, 4° 42′ 02″ Est
The Tavel's Terroir is very diverse but "our" Tavel is located on the sandy sides of the appellation (Beauchamp's terroir) and on the Vallongue's plateau. It is characterized by the same pebbles that can be found in Châteauneuf du pape. Those two kinds of soils allow us to produce a ripe and fruity Tavel while keeping freshness and balance on the palate.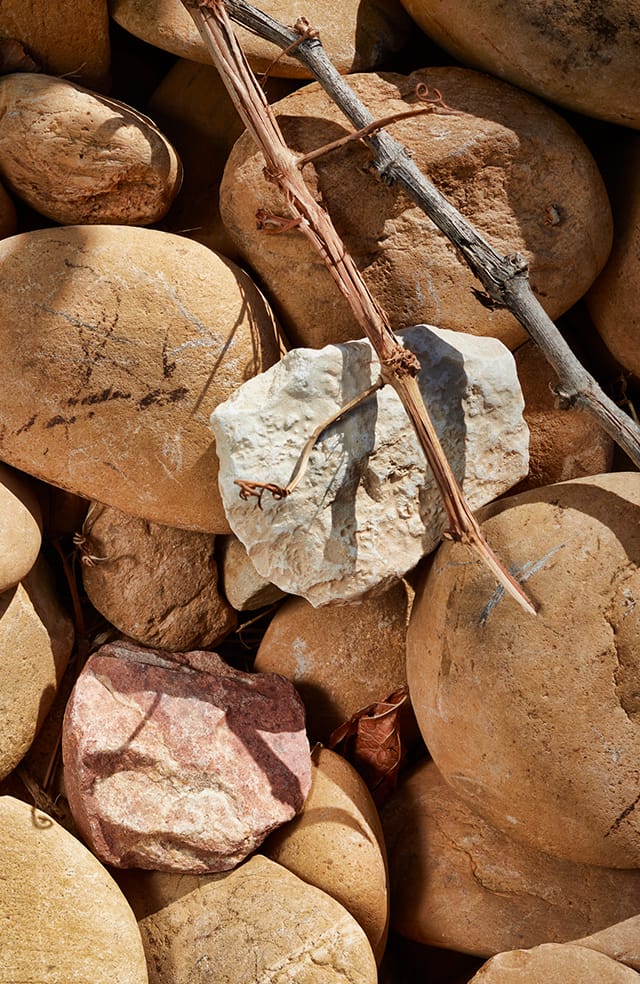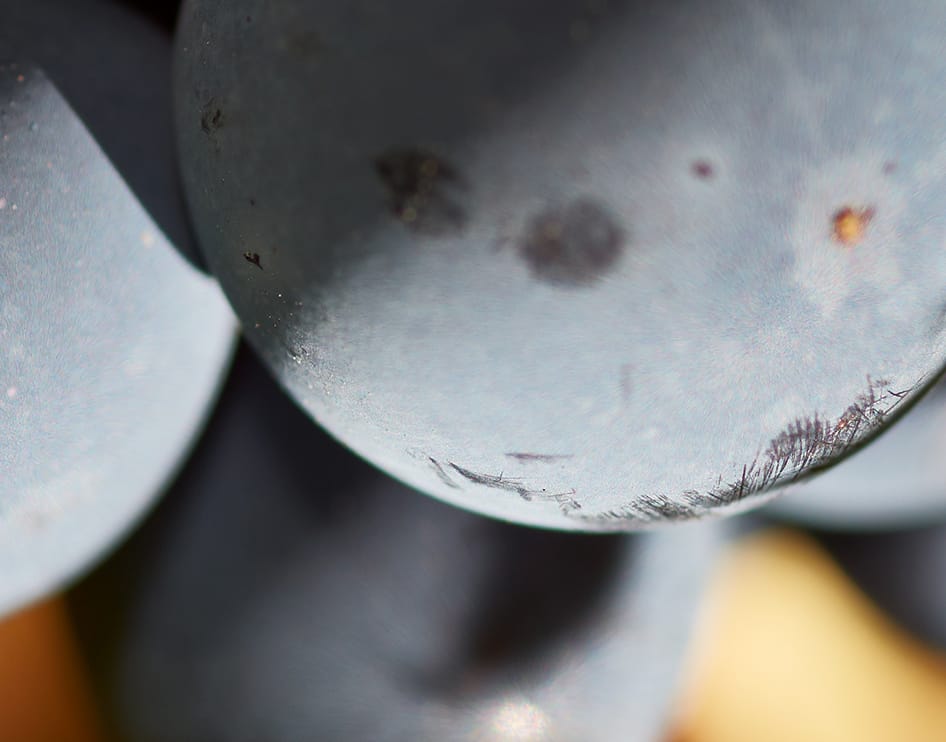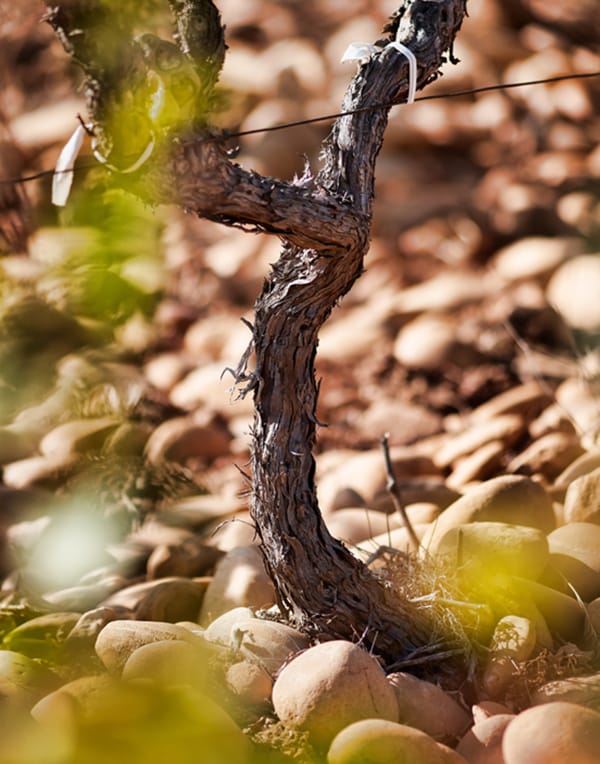 — 44° 02′ 12″ Nord, 4° 41′ 27″ Est
Our Lirac is located in the municipality of Roquemaure, the "early" zone of the Appellation. It is characterized by a clay and limestone soil with pebbles. This soil offers a nice maturity to the grapes allowing us to create great red wines with good aging potential.